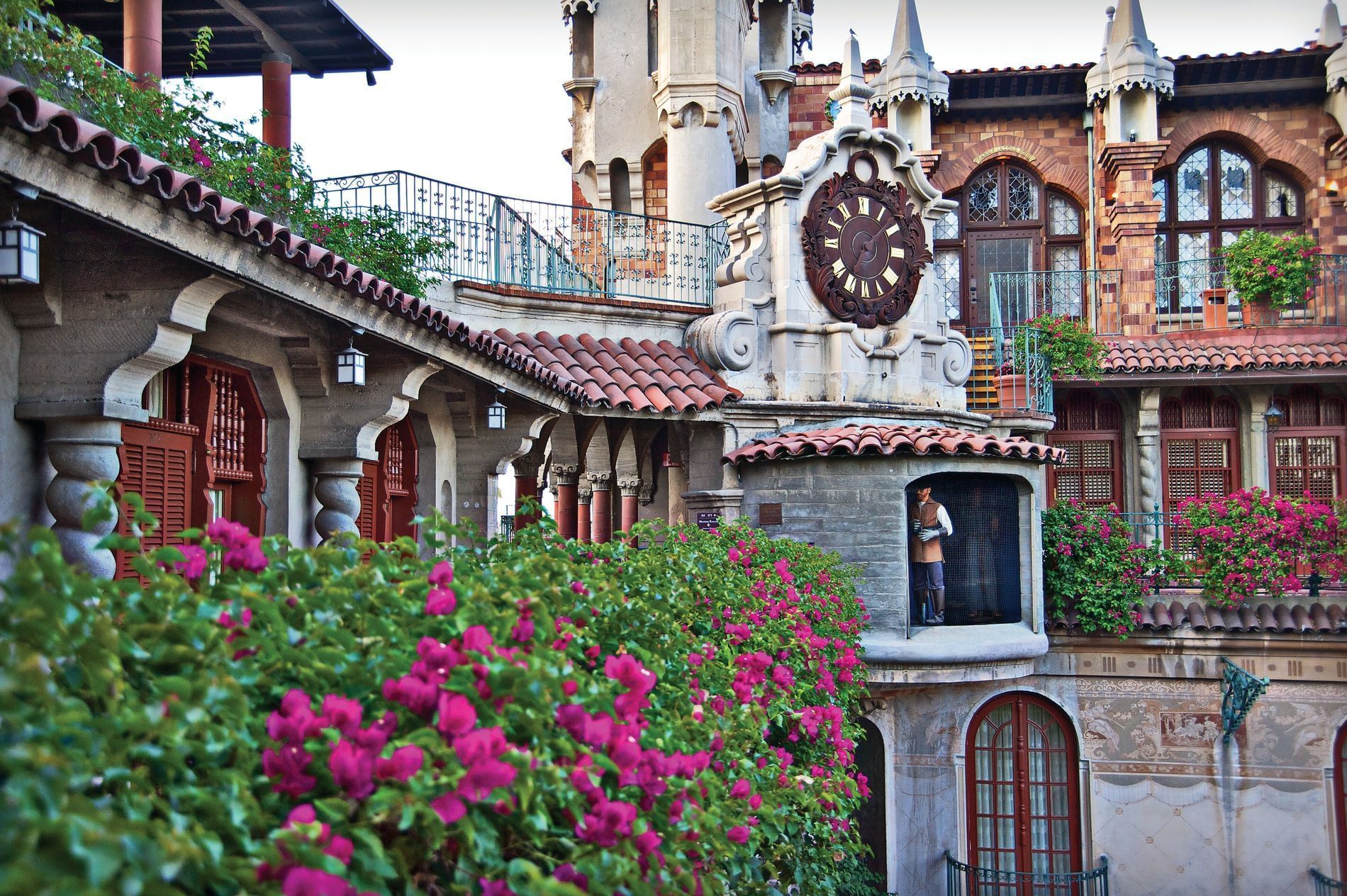 In 1992, Owner Duane Roberts rescued Riverside, CA's The Mission Inn Hotel & Spa from the brink of demolition, resurrecting the property's iconic Spanish Mission-style opulence while modernizing the hotel with comfort, technology, culinary, shopping, wedding, and spa amenities. His wife, Vice Chairman and Chief Operating Officer Kelly Roberts, oversees the AAA Four Diamond-rated Mission Inn and maintains its lofty hospitality standards. The couple brings to life annual events such as the Festival of Lights, Feste dell'Amore, the Pumpkin Stroll, as well as immersive additions like Kelly's Spa and Boutique and dynamic culinary venues.
"Kelly and I have always believed that success in the hospitality industry starts from the ground up through offering unparalleled customer service and truly unique experiences such as our Festival of Lights and Pumpkin Stroll to our beloved guests," said Roberts.
Before he came to own one of California's most iconic historical properties, Duane grew up in Riverside, in awe of The Mission Inn. He watched the city block-spanning, hotel cycle through multiple owners and holds his own fond memories of time spent within its lavish grounds.
Duane came of age in the late 1950s, and began working for his family's meat business. After one of the company's butchers introduced Duane to burritos, he spent two straight days experimenting with their production until he was able to offer them frozen to his clients. Still an emerging cuisine in California, the iconic handheld Mexican wraps soon found their way into restaurants across the state, and Duane's frozen burritos brought abundant success to his family's company. With $80 million in annual sales and one million burritos produced every day, Duane sold the family business in 1980. He then shifted his entrepreneurial focus to real estate investment, purchasing properties in California, Oklahoma, Kansas, and beyond, though he continued to invest in businesses as well.
The Mission Inn earned National Historic Landmark status in 1977, officially closing in 1985 before Duane immediately sought to revive it. After seven years and a $55 million renovation, he re-opened the distinctly Californian hotel property in 1992, enlisting his wife, Kelly, to serve as Vice Chairman and COO. Since its relaunch, The Mission Inn Hotel & Spa has raked in the awards, including recent recognition as one of the Top 25 Southern California Hotels from Condé Nast Traveler in 2013 and 2016, #1 Historic Hotel in the Nation by USA Today's 10Best, #1 Best Historic Hotel by Historic Hotels of America, and more. Duane's namesake restaurant, Duane's Prime Steaks and Seafood, has also met critical acclaim, earning AAA Four Diamond and DiRõNA distinction as well numerous awards, including Wine Spectator's Best of Award of Excellence 2013-2017. Duane continues to expand his restaurant brands beyond The Mission Inn.
Opened the first Casey's Cupcakes at the hotel in 2009 from Duane's stepdaughter, Casey Brown, launched in 2009 with the Roberts and Brown at its helm, and has since expanded to offer innovative desserts across Southern California and shipping throughout the United States. The Roberts's next endeavor took them up the West Coast, debuting Roberts Reserve wine in 2012 from their Kelly Belle Chateau and Vineyard in Ashland, OR. Showcased at The Mission Inn's ornate wine bar, 54° at Duane's and the new Irvine & Roberts Family Vineyards Wine Tasting Room, Roberts Reserve earned Double Gold for its Pinot Noir and Silver for its Rosé at the Oregon Wine Experience.
Duane Roberts, Owner and CEO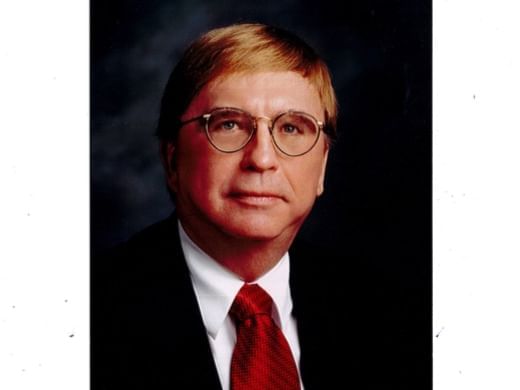 Owner, Vice Chairman and Chief Operating Officer of Riverside, CA's The Mission Inn Hotel & Spa Kelly Roberts oversees the historic, AAA Four Diamond property's daily operations and serves as the vision behind the concept. Breathing life and genuine hospitality into the century-old hotel, Kelly showcases its distinctly Californian splendor through inspired guestroom design, recurring events and celebrations, and by maintaining lofty hospitality standards throughout The Mission Inn and its award-winning dining, meeting, and wedding venues. "While managing such an enormous, beautiful, and historic property, my primary goal is to always maintain exceptional service standards and provide each and every guest with the VIP experience," she says.
Kelly's Spa at The Mission Inn Hotel & Spa, a Condé Nast Traveler Top 10 Hotel Spa, dons the Vice Chairman and COO's name thanks to her intrepid wellness vision, offered to guests throughout lush, luxurious, Tuscan-inspired spa facilities. Kelly also launched the spa's namesake line of botanical anti-aging products and hotel amenities, including Kelly's Fountain of Youth Skincare and Beauty Collection, organic teas, chocolate truffles, aromatherapy candles, bedding linens, and Kelly's Spa eucalyptus shower mist.
After graduating from the University of Southern California, Kelly obtained her law degree and embarked on a career focused on entrepreneurship, real estate investment and innovative business strategies. She assumed the role of COO of The Historic Mission Inn Corporation in 1992, when she and husband Duane purchased the landmark property. Leading it into the new millennium, Kelly expanded the property's dining options, spa facilities, and event roster, launching celebrations such as the autumn Pumpkin Stroll and holiday season Festival of Lights.
After winning Food Network's "Cupcake Wars," Kelly's daughter, Casey Brown, opened the first Casey's Cupcakes at The Mission Inn with the Roberts's help in 2009, initially offering her award-winning cupcakes and since expanding to delectables from macaroons to cake pops to cotton candy. To bolster her daughter's culinary expertise, Kelly serves as the company's president, overseeing branding, marketing, and operations, spreading Casey's Cupcakes across the U.S.
Further expanding their repertoire, in 2012 the Roberts launched The Kelly Belle Chateau and Vineyard in Ashland, OR, producing varietals—including an Oregon Wine Experience Double Gold-winning Pinot Noir and Silver-winning Rosé— under the Roberts Reserve label, available at The Mission Inn Hotel & Spa.
The Historic Hotels of America nominated Kelly & Duane Roberts as Hoteliers of the Year and Historic Hotel of the Year in 2016, Kelly was honored with the Women in Lodging Connect Leader of the Year award by The California Hotel & Lodging Association in November of 2016, and she was honored with Entrepreneur of the Year by Smart Meetings Magazine in February 2017.
In addition to being the face and vision behind The Mission Inn Hotel & Spa, Roberts was recently appointed to the board of trustees of the John F. Kennedy Center for the Performing Arts in Washington, D.C. Kelly also dedicates her time to the board of Pepperdine University. In 2007, she and her husband, Duane, endowed the first Dean's chair of the Pepperdine University School of Law. Additionally, Kelly is a member of the Loma Linda University Children's Hospital Foundation, is on the board of directors for the Mission Inn Foundation, the Fox Riverside Theatre Foundation Board of Trustees, and the Mary S. Roberts Foundation. She also supports various organizations in local and national politics.
Kelly has served as a member of Team California, a prestigious organization that raises funds for republican causes as well as the republican Regents. She was a member of the delegation for Bob Dole for President. Kelly has participated in major fundraising campaigns for President George W. Bush, Governor Arnold Schwarzenegger, Governor Pete Wilson, Congressman Ken Calvert, Senator Ray Haynes, Assemblyman Ted Weggeland, and District Attorney Grover Trask and collaborates actively with the Lincoln Club of Riverside County. This unique organization works towards advancing Republican principles by educating member and others about Republican policy initiatives and supporting Republican candidates for state and national office.
Her distinct sense of style earned her the title of OC Look Honoree in Orange Coast Magazine's August 2008 issue, and LadiesWhoLaunch.com recognized her in 2009 as a Featured Lady for her role as Chief Operating Officer and business accolades.
Kelly Roberts, Owner, Vice Chairman and Chief Operating Officer