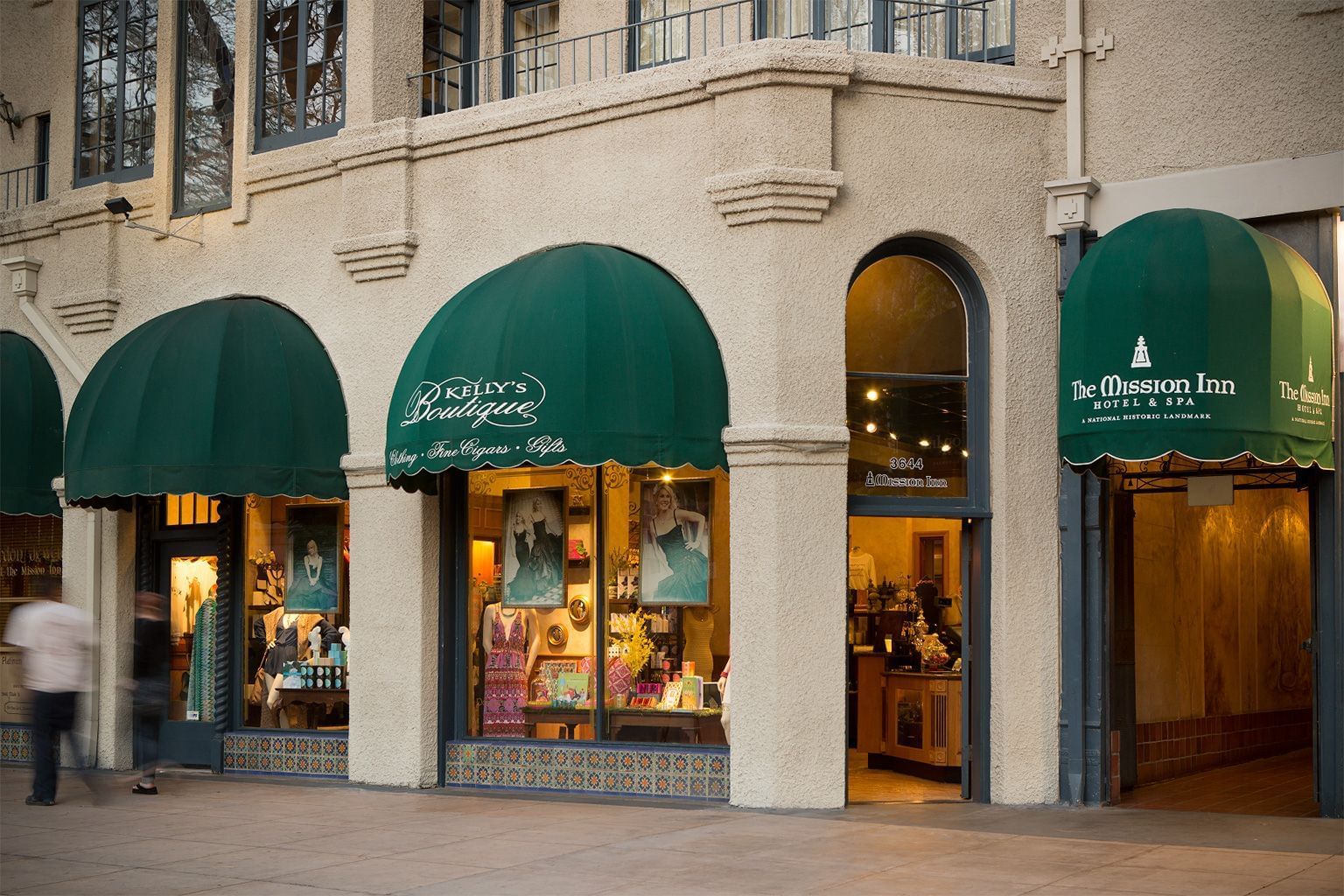 Effective July 2, 2021
Hours of Operation: Wed-Sun | 10am-6pm
Kelly's Boutique at Mission Inn Hotel & Spa offers you a Riverside shopping experience which reflects the European style of the Inn and showcases beautiful and sophisticated items including the new PALLAS Skincare by Kelly Roberts, Mission Inn souvenirs, fine wine, casually elegant resort wear, handbags and luxury gifts. It's the perfect place to find a memento of your stay with us or a unique gift for that special someone back home.
PALLAS by Kelly Roberts. Modern Skincare for Today's Goddess.
After years of developing gentle yet highly effective skincare practices, Kelly Roberts, Owner and Vice Chairman for both the Inn and Condé Nast award-winning Kelly's Spa, is proud to launch PALLAS Skincare. Mrs. Roberts developed this bespoke line with her spa aestheticians and clients to create results for women of all ages. The PALLAS Portable Spa kits will arrive early December and will be available for purchase at both Kelly's Spa and Kelly's Boutique. The signature kit includes all the PALLAS essentials: Epic Wash, Youth Dew, Goddess Mask, Ritual Repair, Day Shield and a luxurious satin eye mask and a face mask in a beautiful travel bag.
To purchase PALLAS products, please stop by Kelly's Spa or Kelly's Boutique or visit the PALLAS Skincare website.